---
Sunflowers symbolize adoration, loyalty, and longevity.

This incredibly unique necklace serves as a symbol of strength, health, happiness, vitality, and prosperity, making it the perfect gift for the sunshine of your life! 
Handmade out of 925 Sterling Silver with 18k gold plating and Zircon Crystal.
The Rotatable Sunflower Necklace creates a special meaning that someone makes you happy and brightens your life like the sun.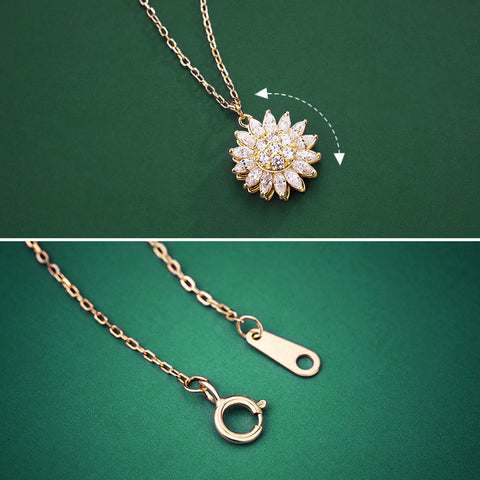 This section doesn't currently include any content. Add content to this section using the sidebar.